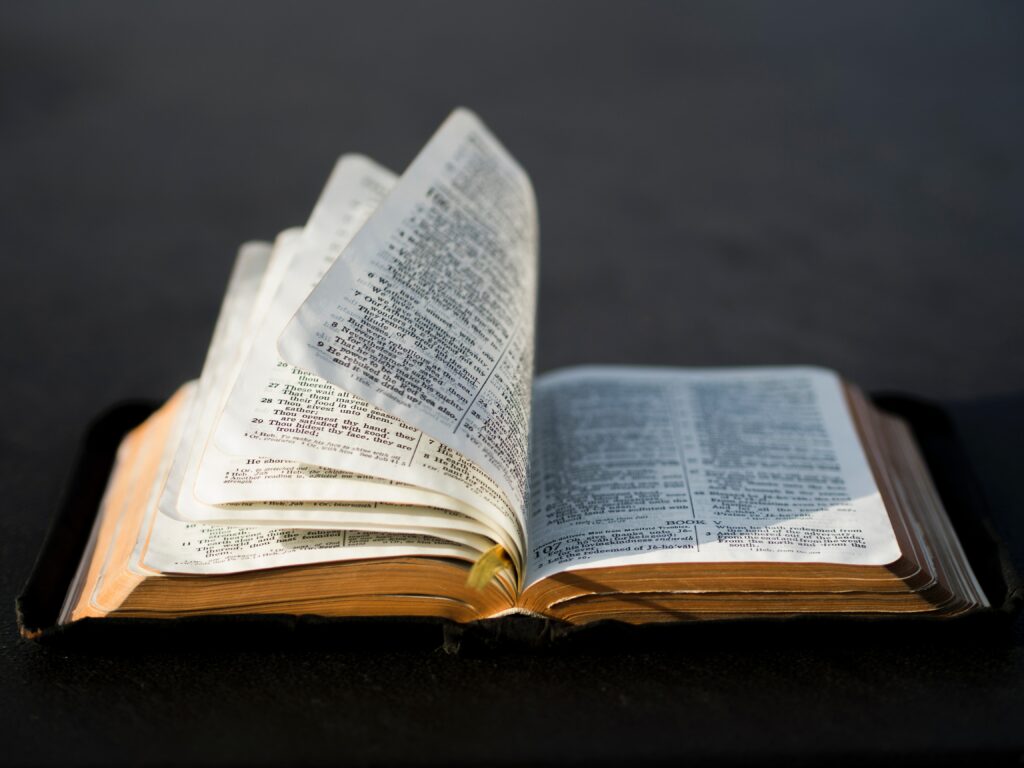 September 26th, 2021-October 10th, 2021: The Lord's Supper: The Head. The Heart. The History.
It's that time in the service. You walk to the front. You place the small piece of bread in your mouth. You sip the small bit of wine. But sometimes you find yourself in a state of mindlessness, as if there were little significance to this occasion. What's it all for? In this series we'll look at the Lord's Supper with fresh eyes that will reinvigorate your head and your heart as you receive this special gift from God.
October 17th, 2021: A God-Lived Life
October 24th-November 7th: End Times: Fact vs. Fiction
People wring their hands as they observe the destruction of the social and natural environment. But many of them are unaware of the impending total destruction of all things when Christ returns. In this series we'll sort biblical fact from popular fiction, regarding the final days of this world as we know it.
November 14th: A God-Lived Life
November 21st-December 5th: Amos: Here Comes God!
"Here comes God!" Are those good or bad words? It depends. If you are someone who fearlessly oppresses others, believing that no one will stop you, watch out. Here comes God – to make you pay! But if you find yourself on the other side of oppression, watch out. Here comes God – to rescue you! In this series, Amos will grab you by the heart in order to pulverize your pride and turn your despair to glorious optimism!
December 12th: A God-Lived Life
December 19th-January 2nd: Song of Songs: A Contemplation On Love
This strange and enigmatic book is considered by many tone the most challenging book in the Bible. Is it about the love of a husband and wife? Is it about God's love? In this series, we'll wrestle with the meaning of this challenging book and distill from it some important truths about love.
January 9th-February 20th: 1 Corinthians: Christ Creates Cohesion in Christian Congregations
Jesus once reminded Martha that giving your attention to God's Word is the highest priority. But focusing on the needs of your own soul, or rather, focusing on your need for Christ, will lead to a focus on the needs of others. In this series, we'll look at some points of conflict in the Corinthian congregation that are common to all congregations. And then we'll see how Jesus creates surprising cohesion where there would otherwise be conflict.
February 27th-April 10th: Leviticus: Sacred Silhouettes
"Leviticus!? Could you have picked a more boring book!?" Before you decide to opt out of this one, please know this: If you are the type that learns better through rich imagery than by lecture, you'll love this look at Leviticus. In this series we'll walk through the rich rituals through which God brought the work of salvation to the heads and hearts of his people. This series will be an especially valuable aid to you during your Lenten journey that follows the Lamb of God on his journey to the cross.
April 24th-May 29th: Galatians: A Little Participation Equals No Salvation
You know and believe that Jesus is your Savior! What you are likely missing are all the subtle ways that you are shifting off this foundation (your own participation in your salvation) as the basis for your hope. This series seeks to shine a light on these blind spots and highlight the beauty of the gospel.