Full Day 3k and 4k Program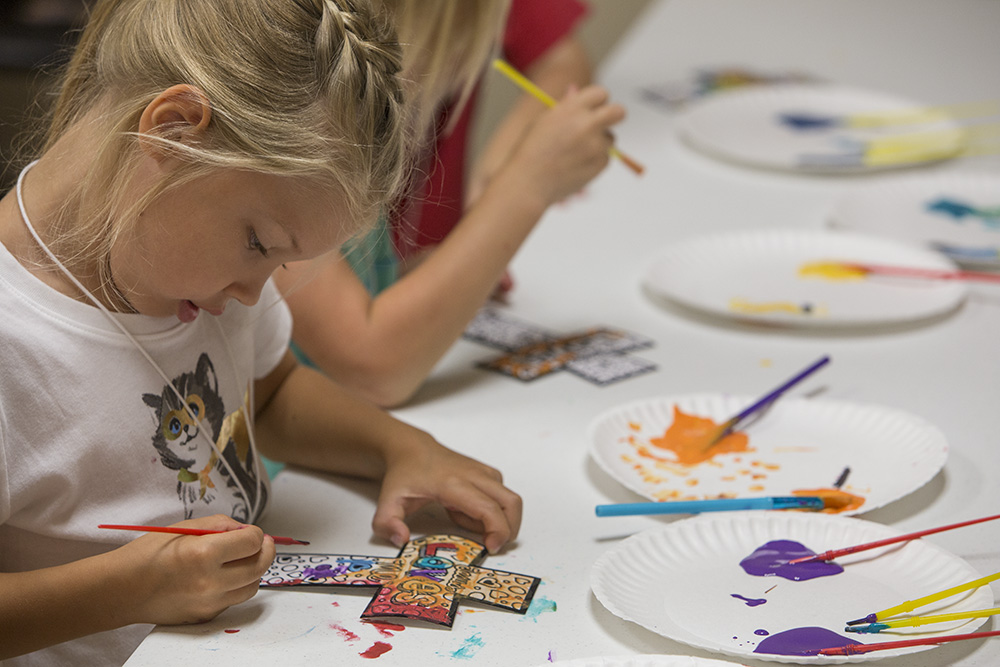 Our on-site preschool classrooms help our parents who work full time and need childcare in addition to the preschool curriculum. These rooms focus on activities for art exploration, large motor skills, literature connections, and Jesus time are planned weekly by each classroom's lead teacher. Three different classrooms help each child to progress age appropriately between the years of two and half and five years of age.
Pre-kindergarten skills such as recognition of colors, shapes, letters, and numbers are taught as the children develop communication and socialization skills with a variety of planned activities as well as learning through play.
Our children continue to grow in their skills as they move up through the classrooms. Each teacher creates individual goals for the preschool children in the classroom according to where they are developmentally while the focus of each room centers around a Christ-centered education.