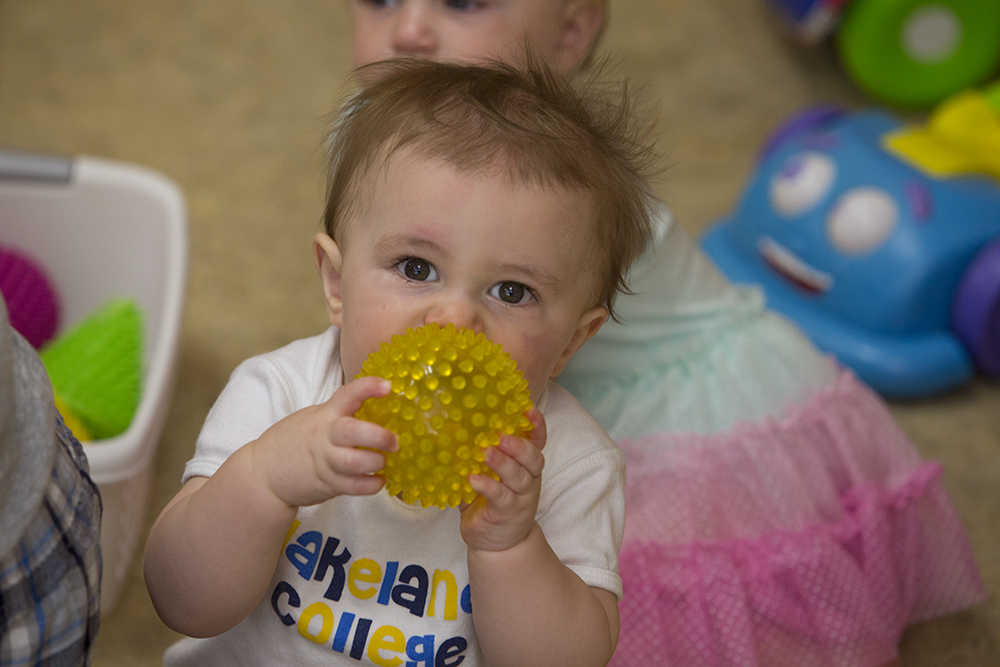 "It's amazing to see these little ones grow into individuals as they develop language, and their personalities really shine through."
Our toddlers are an adventurous group that enjoys learning through sensory experiences. They work each day during snack and meal time learning to use table utensils, trying new foods, and interacting with others. Themed activities are planned weekly to give them their earliest independent experiences with art and music.
Small and Large Motor developmental experiences are a large part of a one year old's play time. Activities are planned both inside and outside to allow them to strengthen muscles, gain control of arm and leg movements, and practice social interactions through play.