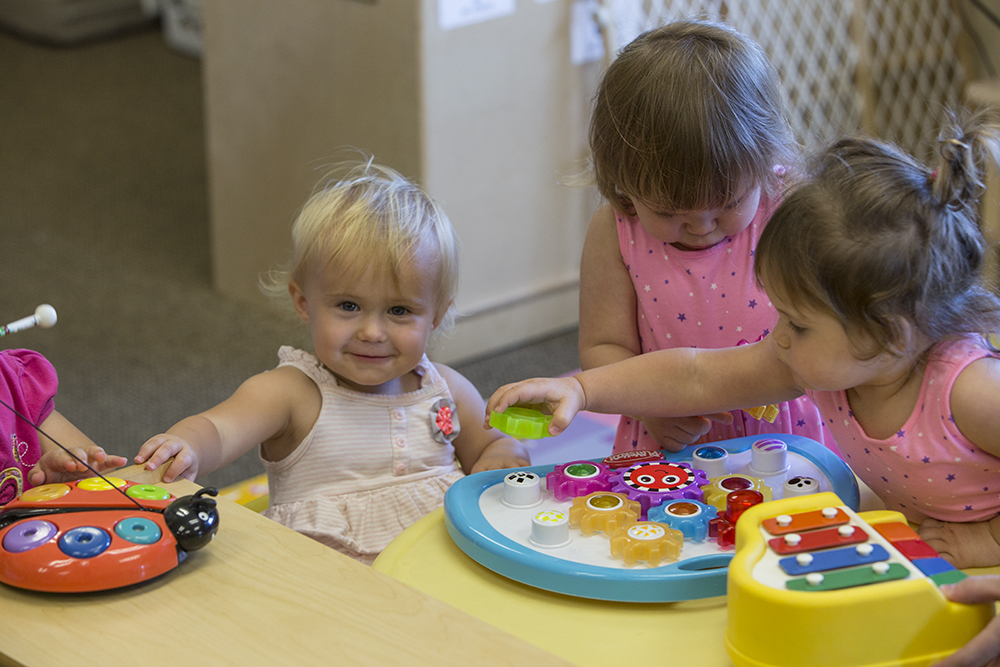 "Children are gathered together throughout the day for Jesus Time where they are introduced to age appropriate Bible stories, songs, and finger-plays. They also learn sitting and listening skills along with group interaction."
Developmental skills are worked on throughout the day, along with socialization and listening skills that will enable them to learn in the stage two and three preschool levels. Preschool rooms are set up for areas of play that focus on: quiet reading time, music and rhythm, science and exploration, blocks and building, puzzles and games, and imaginative house play.
Children that are ready, begin their potty training in this classroom. Each child completes this milestone according to his or her own time table. We work as partners with parents to potty train their children.